I took the fam to the Griffith Observatory yesterday. About two years ago they completed a major renovation/addition and we hadn't been since it was finished. Actually the kids had never been, but my wife and I had been several times before the renovation since this was the place were I proposed to her. I know, awwwww. Engagement aside, this is a very cool place and I was excited to take the kids. Thankfully, they LOVED it! The planetarium show was awesome, and all the additions they've made are super cool. We'll definitely be going back.

This image was taken in part of the new addition. They actually dug down about thirty feet under the original building to add a theater and more exhibits!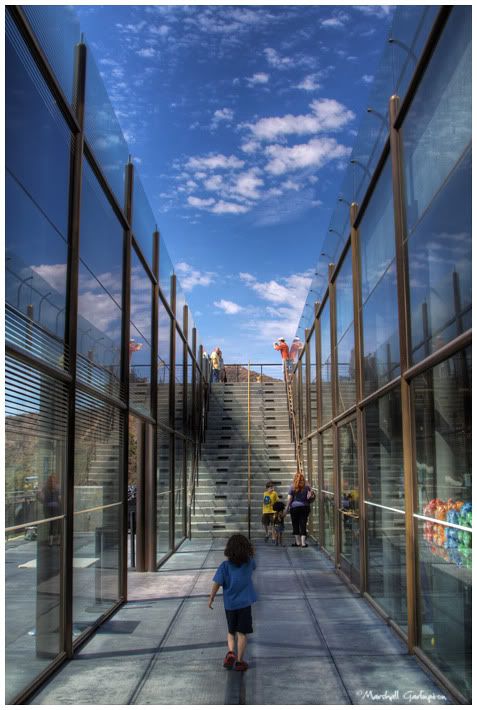 You might be seeing more pics from here in the coming days, but I wanted to go ahead and get this one up.