Well, today's the day. Last Monday I posted that Boybarian Dad and I had decided to have a little self-portrait showdown to flex our creative muscles. I, of course, carefully planned out what I wanted to do and got it done with lots of time to spare. Oh, wait a minute, no I didn't. I waited 'til the last minute and winged it. The parameters we set were; self-portrait, at night, single flash, city in the background. Here's my take.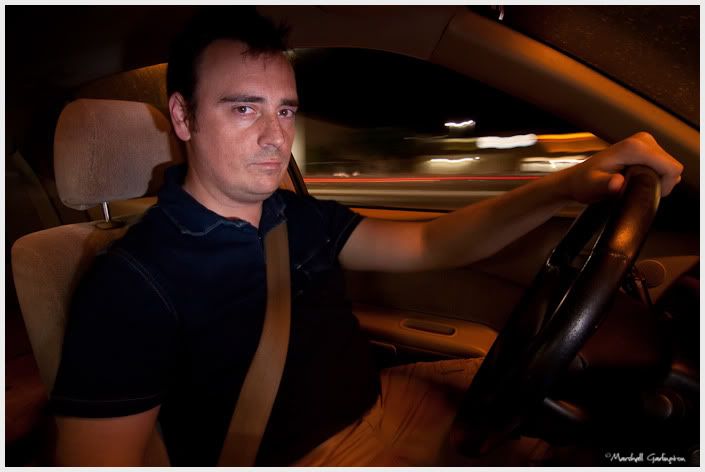 Yes I'm in a car. Yes I'm driving. But hey, a self-portrait, at night, one flash and yes, that's city in the background, even if it's blurry.
Check out
Boybarian Dad's shot here
.
If any of you joined in on this, leave a link to your shot in the comments.
For all the details on how I took this shot, check back tomorrow. They'll be words and pictures about my picture!